Get Started
READY TO BECOME A PART OF OUR official TEAM
Here is 3 Easy Steps to join official
About Us
Everything

You Need To Know!
International store for gold and silver bullion trading - Official Gold - a registered trademark of OTM, the leader in commission marketing. It manufactures gold bars ranging from 1 gram to 1000 grams. It is the first of its kind specialized in actual investment by making profits from gold and silver.
The company provides different investment packages and has many advantages that enable you to obtain daily, weekly and monthly profits through the commission plan.
OTM has an online store that sells many cashback and affiliate products.
OTM has a trading platform that enables you to trade gold and silver and take advantage of global price changes in real time. Trading takes place on real, not fake, grams of gold, and you can also withdraw your profits in cash or gold bullion.
OTM owns an online store that sells many products using the cash back system and affiliate marketing. OTM also owns its own products that it sells on the store.
In an affiliate marketing program, a company provides unique tracking links or codes to its affiliates, which they can use to promote the company's products or services on their own websites, social media accounts,
Cashback is a popular type of rewards program that companies offer to customers, retailers, and other businesses. It allows customers to earn a percentage of their purchases back in the form of cash
Features
Gold Features
Protect your Wealth: Be your own Central Bank
The disastrous economic policies of central banks, such as Quantitative Easing (money-printing) and negative or near-zero interest rates, eat up savings but are not fatal. By owning your own gold reserves, you become your own central banker. In an uncertain world, gold is the safest investment.
Gold is a widely traded commodity, making it easy to buy and sell. Whether you are looking to invest in physical gold or gold-related securities, the process is straightforward and accessible to investors of all levels.
One of the primary reasons to invest in gold is to protect against inflation. As the cost of living rises, the value of paper currency decreases, but the value of gold generally stays the same or increases. Gold can be a hedge against inflation, helping to preserve the purchasing power of your savings.
Investing in physical gold, such as coins or bullion, allows you to own and hold the metal directly. This can give you peace of mind, knowing that you have a tangible asset that you can sell or trade at any time. Physical ownership of gold also gives you more control over your investment, as you can hold onto it for as long as you see fit.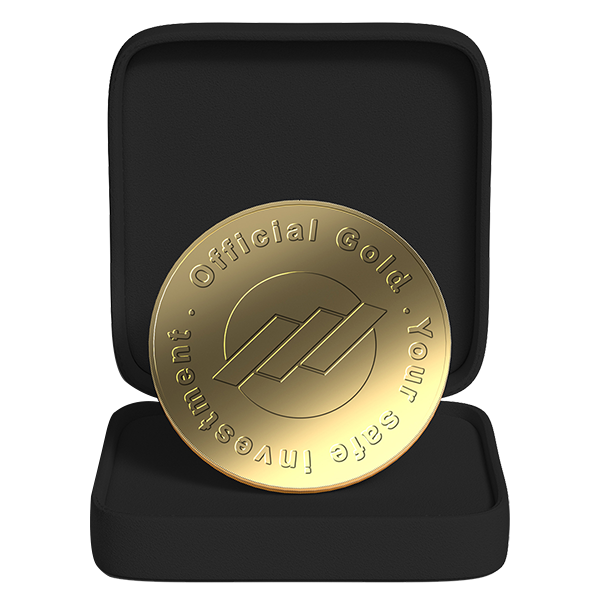 Soon our applications will be launched

Technical support throughout the week

Providing free consultations and assistance from the work team Why Choose
Offical is the smart choice because it owns more than 3 investment projects in the field of gold, electronic marketing and trading
Your investment is safe and secure
OTM produces bullions and coins stamped and guaranteed with the best gold purity in Egypt from the Assay and weights Administration.
experienced community
The otm community includes a group of founders with more than 10 years of experience in the field of investment and Affiliate marketing.
free courses online
OTM has a training academy in all fields. You can benefit from these courses for free.
Any Query? Contact Us
"Gold is real money. The funny money has melted down and crypto boys are crying in their chips. Now it's time for real money to revalue and the adults to start running things again.
Rinks Cooper
"Thanks to official , I lead this wonderful, wonderful life today. Official has made me believe in myself and every opportunity that comes my way. Now I know, I truly deserve every reward I receive."
JD Scot
"I am very grateful I got 10% cashback on my favorite product and I invited my friend and I got 10% as well as an affiliate it's really a great project."
Haris Morgan